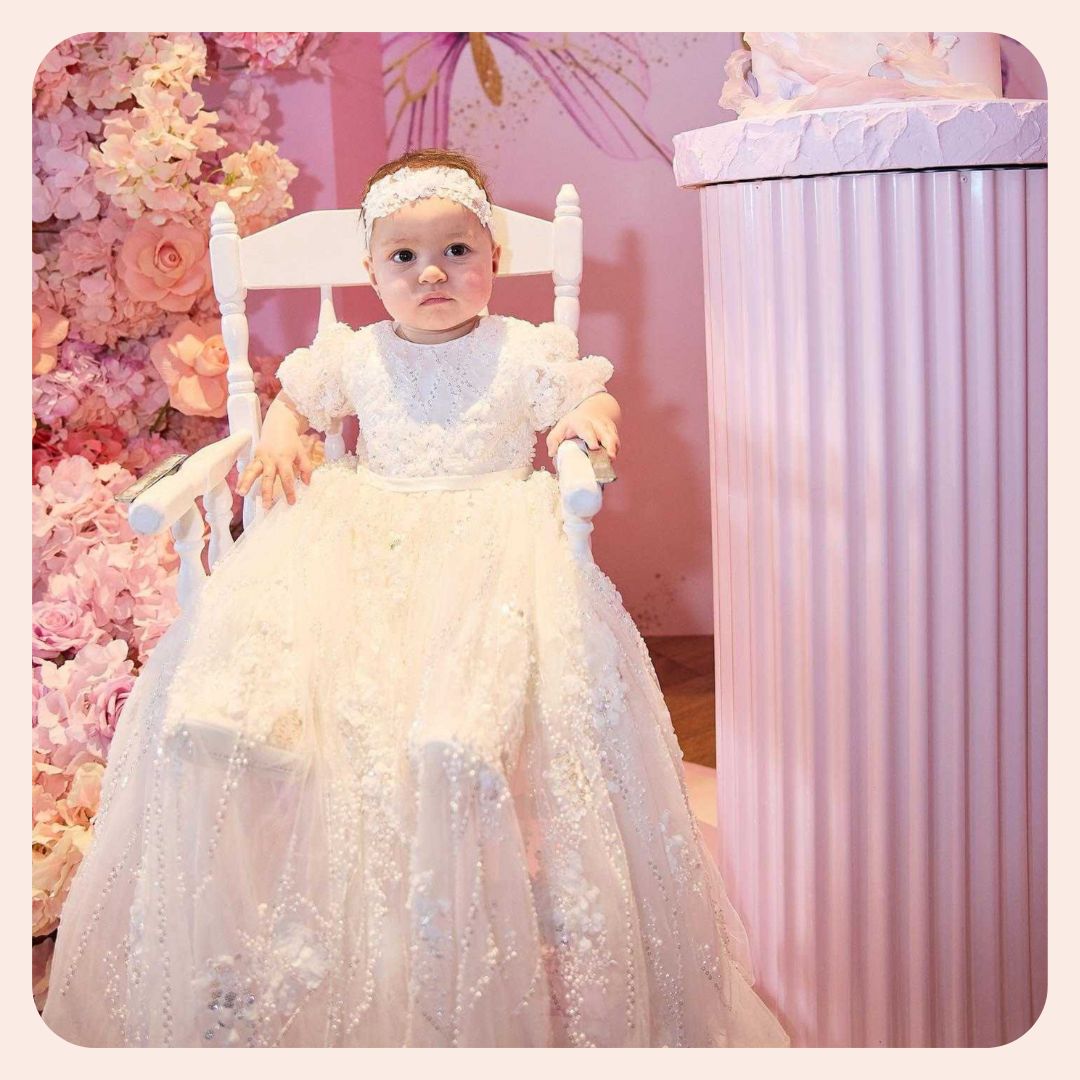 Unforgettable Moments: Capturing the Beauty of Christening Gowns
In the cherished moments of a baby's christening, the delicate beauty of a christening gown adds an everlasting touch of grace and elegance. These enchanting garments, steeped in tradition, hold a significant place in family legacies, capturing the essence of a special milestone. Captivated by the magic and symbolism imbued within each stitch, Haidar family seek to find the perfect christening gown to commemorate their child's initiation into their faith.
At Mini Treasure Kids, we understand the importance of these unforgettable moments and offer an exquisite collection of christening gowns that embody timeless craftsmanship and refined details. Our dedication to quality ensures that every gown is meticulously handcrafted with care, embracing the delicate beauty that makes each garment truly exceptional.
From delicate lace overlays to intricate embroideries, our christening gowns are designed to create lasting memories for generations to come. Whether you prefer a classic and traditional style or a modern interpretation with a unique flair, our wide selection guarantees the perfect gown to honor your little one's special day.
Experience the enchantment and capture the beauty of this timeless tradition with a christening gown from Mini Treasure Kids. Let us help you create unforgettable memories that will be treasured for a lifetime.
Gown Exclusively from | Mini Treasure Kids
Styling | Florarie Events and boutique
Venue | Portobello ascote vale
Balloons | Boutiqueballoons.melboune
Cake | pastelandbloom
Photography |Tempest Photography