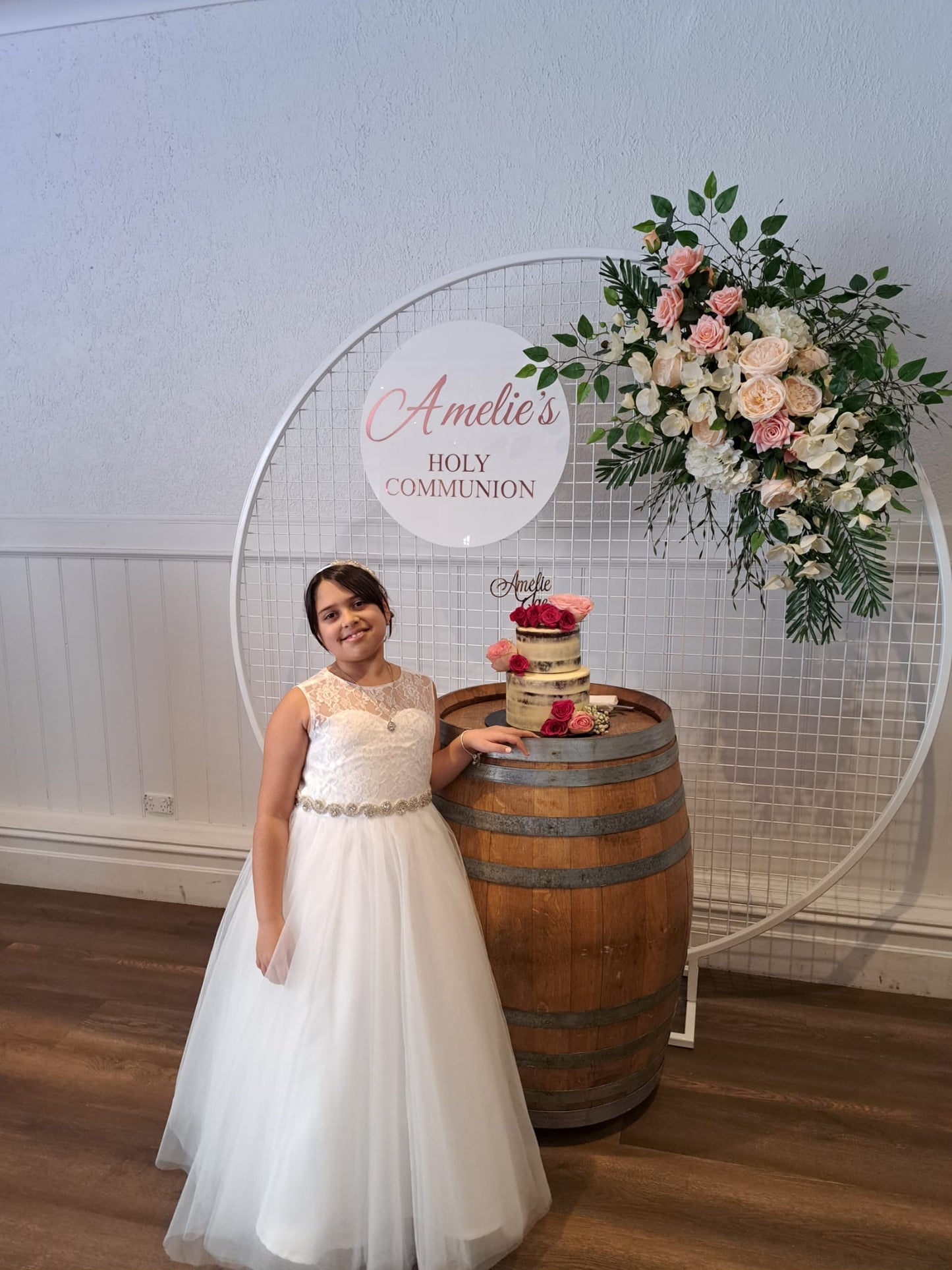 First Communion with the Naek family
First Communion with the Naek family is a very important and holy day for Catholic children because they are receiving, for the first time, the body and blood of Jesus Christ. By continuing to receive Holy Communion for the rest of their lives, Catholics become one with Christ and believe they will share in His eternal life.
Mini Treasure Kids had the honor to make a beautiful communion dress for Amelie who celebrate her first holy communion  at Witchmount Estate in Plumton a day of memories and that will last forever and the Naek family will cherish..  Alisa from Cupcake Sweeties made the beautiful communion cake the best way of celebrating. Light Up Events Melbourne help to finish there beautiful setting with there prop hire.
Amelia choose our Leah lace dress. A  sweet sheer neckline with a delicate floral lace and a full skirt with voluminous layers of dreamy tulle. This ivory dress is finished with a pretty pearl back detail. Perfect for First Communion, flower girls and other sepcial occasions.