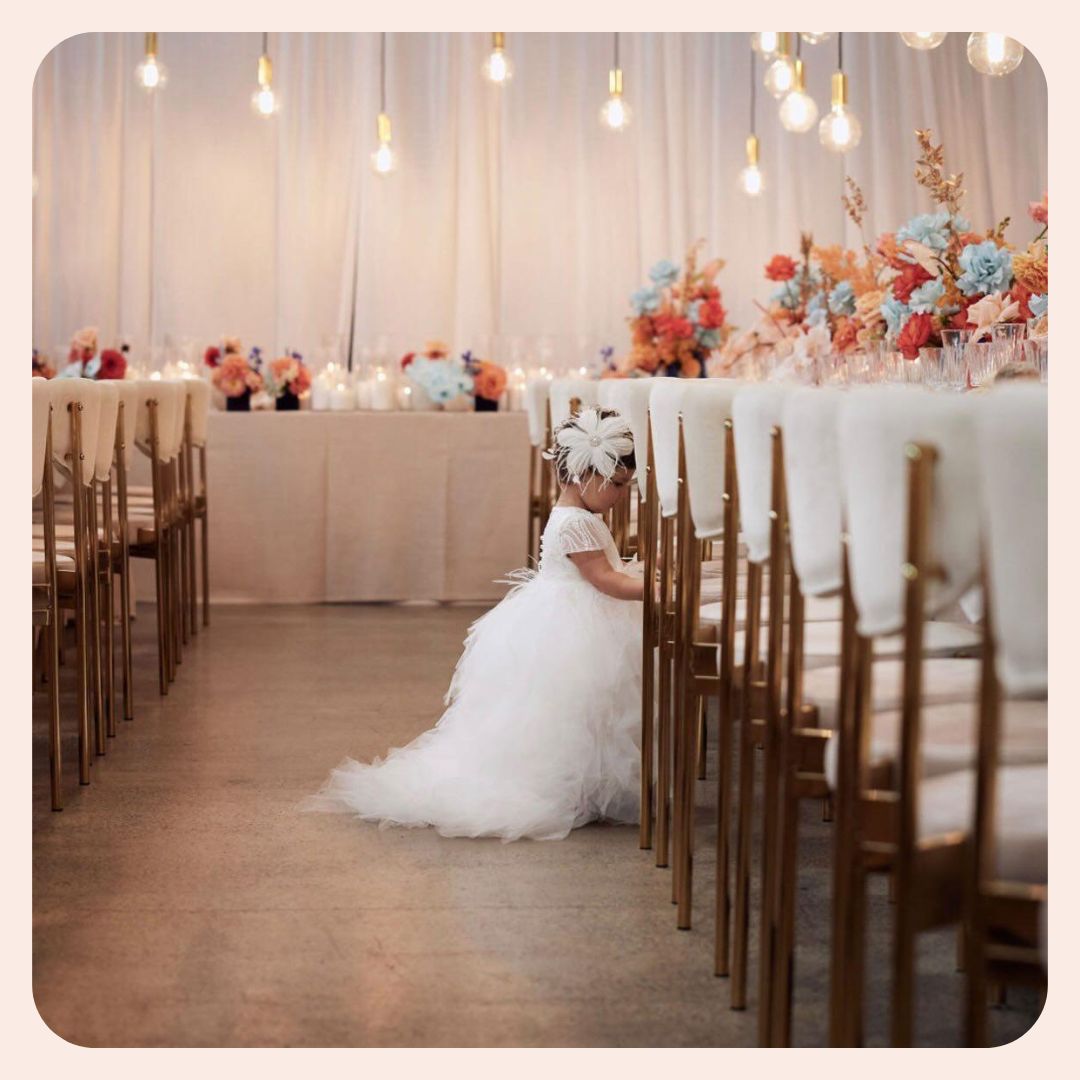 Christening Celebration for Cleo
When Alanna came to visit us, she had a wonderful vision for Christening Celebration for Cleo. The event concept was centered by a warm palette of orange, pinks, and blues, and an abundance of stylised floral were to create a spectacular backdrop for the celebration hosted at alto event venue in the CBD.
Cleo mum Alanna and Dad George visited our showroom and was looking for something different, unique for the Christening outfit for baby Cleo. With this vision in mind, the perfect fabrication was chosen for Cleo gown – an intricately beaded lace in ivory. Our layer and layers of tulle in our handkerchief skirt and a beautifully beaded bonnet was the perfect finishing touch for the outfit.
An amazing team of vendors poured meticulous attention into every detail of the Christening Celebration for Cleo - from the napery and cutlery to the beautifully stylised floral which formed the perfect backdrop for Cleo christening day celebration and a beautiful bespoke crafted cake. The result was a truly awe-inspiring sight.
Gown | Mini Treasure Kids
Styling | Alanna Pardalis Designs & Ascha Jolie
Venue | Alto Event Space
Florals | Ascha Jolie
Cake | Nobody Hates Cake
Hirem | Amica Events
Church |  St Eustathios Greek Orthodox Church
Photography |  Lost in Love
Invites and Bomboniere | Alanna Pardalis Designs