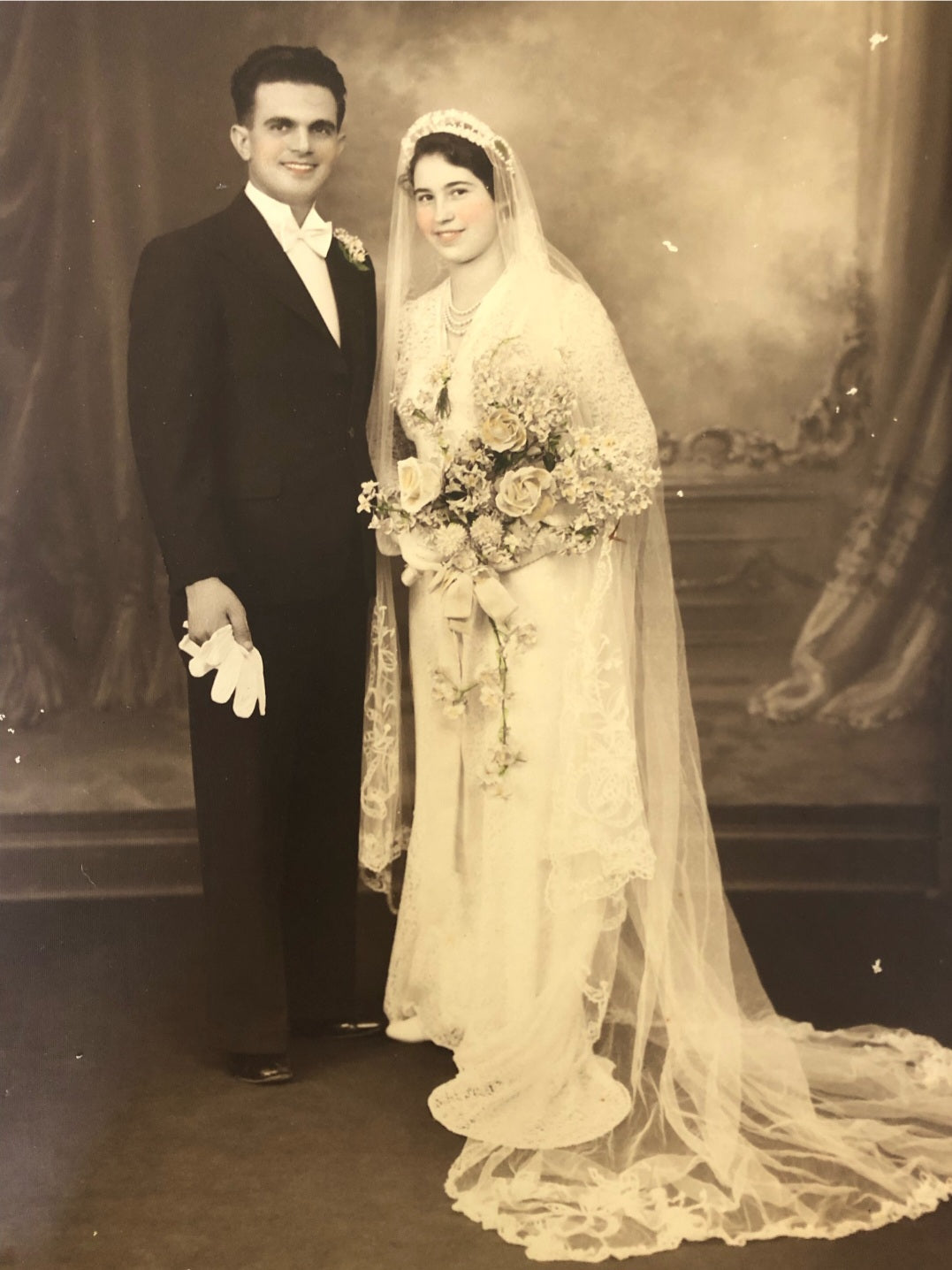 Precious Heirloom Christening Gown
Family heirlooms are often a piece of jewellery or a treasured recipe, but a handmade christening dress crafted from a 1939 wedding gown will be handed down through the generations.
This precious heirloom has been made from our Nanna's wedding dress, Rosaria (Sarina) Sciacca. Rosaria Lizzio married Salvatore Sciacca on January 25th 1939 at an 8 am service at Good Counsel Catholic Church. Their all day reception was the first held at Paronella Park Queensland, catering to 400 guests. Nanna's dress was made at See Poys in Innisfail, and for the last 83 years, she treasured & kept her wedding gown in great condition. Her granddaughters Alexandra and Alana chose to turn her wedding gown into a christening heirloom so our future children and grandchildren can cherish her memory forever"
In August 2023 a beautiful christening gown was created by Mini Treasure Kids In Brunswick West, Victoria, Australia.
Using the lace we created a full-length gown with matching lace bonnet, bib shoes and nappy cover destined to become treasured family heirlooms for the next generations.
The below photo is the only photo taken as the photographer got drunk on the night and only took one photo.